ICS Long Term Plan Report
Looking at comments about the system as a whole, the area with the greatest number of comments about improvements in relation to the number of positive comments is 'communication and joined-up working'.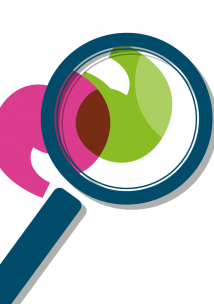 In January 2019 the NHS Long Term Plan was published. As environments and society develop, the way that we all look after our health and wellbeing has to change so that in 10 years' time we have a service which can face the challenges of the future.
Healthwatch England, with funding distributed through the Care Quality Commission (CQC), funded local Healthwatch engagement activity based on this plan.
Local Healthwatch, coordinated by Healthwatch Bracknell Forest, worked with Frimley Health and Care Integrated Care System (ICS) to develop a bespoke survey for this area.
The Frimley Health and Care ICS is a group of organisations such as hospital trusts, GPs and local authorities, working together to provide the local population with a joined up health, care and wellbeing system.
The report is based on 1,477 responses from people across to ICS area.
Summary of key findings of the survey
These findings will help shape future engagement work and the work plan of the ICS and individual partner organisations.
Residents of Slough, men and those under 35 were under represented in the responses received.
More people regularly take prescribed medication than identify with having a long-term condition and/or a disability.
286 people identified themselves as unpaid carers (21% of respondents). Of these, 155 were working age females.
20% of respondents said they worked for one of the organisations that make up the Frimley Health and Care ICS.
76% of people rated themselves as very confident/confident in respect of knowing where to find helpful information for themselves when unwell.
There were lower levels of confidence reported when looking for information for an unwell child or family member/cared for.
Results did not show any positive impact on confidence levels of knowing where to find helpful information for those respondents working for an ICS partner organisation.
Despite the high levels of confidence reported using digital technology to find information, this is not reflected in the use of digital technology to make contact with services, particularly in regards to a child or family member/cared for.
Respondents indicated that access to the help and treatment they need at a time that is right for them and professionals that listen to them with respect are more important to them than understanding the services available to them, access to information and knowledge to prevent ill health and to make decisions about care.
The top three barriers people identified that prevented them from leading a healthy lifestyle were: 1. A lack of time, 2. Conflicting advice and information about healthy lifestyles, 3. A lack of support from GPs and health professionals
In the previous six months, the top three sources of information accessed on staying healthy and well were: 1. Health websites online, 2. Family, friends or colleagues, 3. Health apps
The top three topics people told us they were seeking information and advice on were: 1. Health and wellbeing, 2. Long-term conditions (physical), 3. Minor illnesses/injuries
The top three things identified that could help people live a healthy life were: 1. Easier/better access to GPs/Primary care, 2. Affordable/free gym & leisure facilities, 3. More time
The survey results indicate a negative impact of work on health and wellbeing.
The negative impact of work was higher than expected on people working for an organisation that is part of the ICS.
When asked where people would seek advice and information before deciding to attend an Accident and Emergency department, the top three responses were: 1. NHS 111, 2. GP, 3. Pharmacist

When asked what services people had used in the last six months, the top three responses were: 1. GP, 2. Pharmacist, 3. Hospital out-patient

People were asked, based on their most recent experiences, to share things that worked well and also things that could be better. The majority of comments received concerned GPs and associated services and professionals. This was not surprising given the high number of interactions previously reported (1,984). The greatest number of positive comments (110) were about the consultation and treatment received. The greatest number of comments were there could be improvement (171) were about appointment accessibility.

Looking at comments on other services, areas where comments about improvement were equal too or greater than positive comments were: 1. Social care provision, 2. Car parking (hospital), 3. Discharge from hospital, 4., Waiting times (hospital clinics), 5.Hospital in-patient, 6. Timeliness of referrals/appointments

Looking at comments about the system as a whole, the area with the greatest number of comments about improvements in relation to the number of positive comments is 'communication and joined-up working'. (9 positive comments compared to 53 comments about improvements needed).

291 people expressed an interest in further engagement with their Local Healthwatch service.
The partners in Frimley Health and Care are in the process of developing our 5-year strategy for the Integrated Care System. This is an opportunity for us to collectively develop our strategy and ambitions, with shared priorities to focus our collective energy, and make sure the way we work together will enable us to deliver. Working collaboratively with all our partners in the system, our intention is that the Frimley Health and Care system Five Year Strategy will be developed through high levels of engagement. It will reflect local needs, issues and priorities and be ambitious for our population and system. It will tackle the wider determinants of health and wellbeing for our population and it will be rooted in evidence - decisions will be based on what people tell us, alongside good data and intelligence.

Working with our Local Healthwatch to engage with our local community and to produce a bespoke survey has been a key part of this engagement. The response rate was one of the highest in the country and along with the focus groups and attendance at community events held to support specific community groups, this provided us a great deal of insight into the views and opinions of our local population.

The results of this work are now being used to help shape our strategy for the next five years. Alongside our stakeholder engagement and insight work we have a detailed picture of the health, care and wellbeing priorities of local people and those that work as part of the system. Through a dedicated engagement programme – our 'Inspiration Station', we have shared the results of the survey that formed a key part of the discussions. We will continue to ensure that the voices of local people are captured as we move into the next phase of delivering and implementing our new strategy and we see Healthwatch as playing an important role in this.

We are committed to providing up to date information and further opportunities for involvement

- On behalf of the Frimley Health and Care Integrated Care System
We would like to extend our thanks to everyone who completed and engaged with the survey and our local Healthwatch and Frimley Health and Care ICS partners for their work in the designing and promoting of the survey.